Advertise With Us
Reach out to hundreds of thousands of potential new gay tourism & wedding customers with New Mexico Pride Guide and GayNewMexico.com.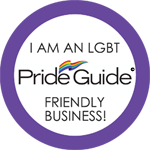 What's Happening?
Posted on Tuesday, June 4th, 2019
By Tracy R. Deal and Jessica A. Trujillo, Bank of America Co-Chairs for Pride Employee Network More and more companies are realizing the importance of diversity and inclusion. A new report by the U.S Chamber of Commerce Foundation found that …(more)
Are You Listed?
Our Featured Partners