Advertise With Us
Reach out to hundreds of thousands of potential new gay tourism & wedding customers with New Mexico Pride Guide and GayNewMexico.com.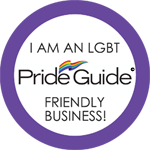 What's Happening?
Posted on Monday, March 8th, 2021
What makes a sunny spring day even better? Dining on an outdoor patio in Tempe, Arizona! This is the season when getting outside is a priority in Tempe because the weather is incredible. And, with Tempe's ever-evolving dining scene, it's …(more)
Are You Listed?
Our Featured Partners